Back to top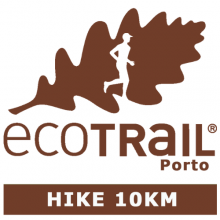 Hiking 10km
The 10km walking distance offers walkers a unique experience of exploring the heart of the city of Porto and its slopes over the River Douro. Passing important historical and cultural landmarks, such as the Fernandina walls, the Cathedral of Porto and the Episcopal Palace, participants will have the opportunity to appreciate the architecture and history of the city as they walk.
The 10km Porto Ecotrail 2023 walk starts in Fontainhas, a historic and tourist area of the city and finishes by the Douro River in Gramido.
The route offers a mix of history, culture and nature, allowing participants to experience the best of Porto while enjoying a healthy and challenging walk.