Back to top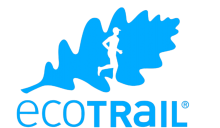 20KM
On April 8, 2023, the main race of the Ecotrail of Porto will start at 7:30 am on the banks of the Douro River in the village of Gramido, in the municipality of Gondomar.
The participants will then head to the center of Gondomar where, along the most diverse water lines, they will cross the hills of Porto, pass through the municipality of Valongo (hills of Santa Justa, Pias and Castiçal) and dive into the valleys of Rio Ferreira and Sousa.
After passing through Moinhos de Jancido, the athletes will head to the banks of the Douro River where they will cross it at the Crestuma dam. They will follow the left bank of the river on the territory of the municipality of Vila Nova de Gaia until the Infante Bridge, where they will make the second and last crossing of the Douro and then will make a trip through time with a loop through the medieval shell of the city of Porto, following the direction of Freixo to finish at the same place as the start in Gramido.
The 42 km race will start at 8:30 a.m. from the village of Covelo and will follow the same route of 80 km from the same village.
The 21 km, starting at 10:30 am in the Biological Park of Gaia will run the first kilometers inside it until it enters the course of the Rio de Febros until it enters the common course of the 3 races of this event Ecotrail of Porto.
20km Abastecimentos

 

Local

 

Distancia
Sólidos/Liquidos

 

Febros

 

6km
Sim
Fontaínhas
12km
Sim
Final
 
Sim
Mandatory Equipment
HYDRATION PACK 
FOOD RESERVE
WHISTLE
SURVIVAL BLANKET
OPERATIONAL CELLPHONE